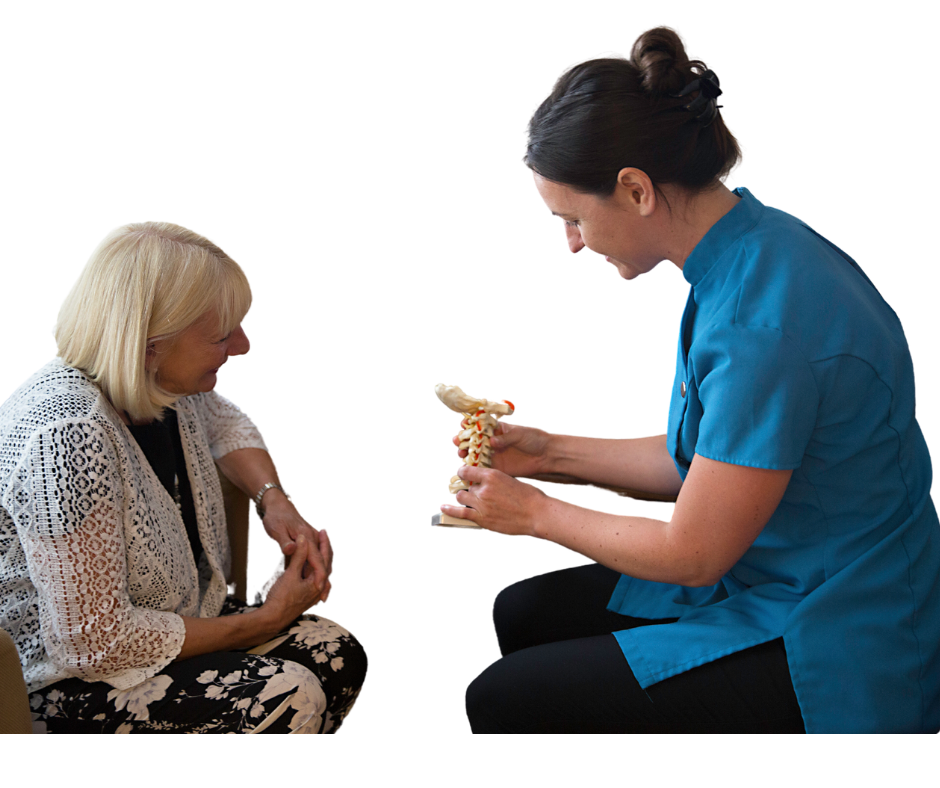 Who we treat
We offer an individualised, caring approach for the young to the elderly, with both acute and chronic presentations.
While osteopathy is safe for little ones this is a specialist area.  At Hands on Care we have chosen to see children from the age of 7yrs upwards.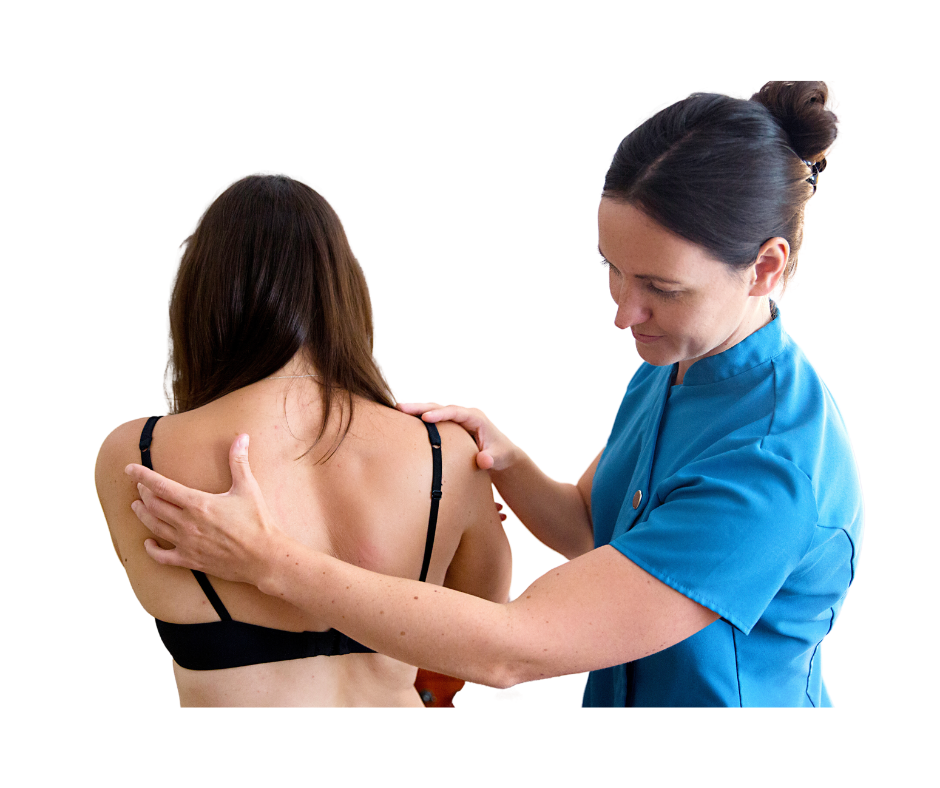 What is osteopathy
Osteopathy is a distinct approach to healthcare.  Treatment given is based on clinical diagnosis and focuses on improving the body's function through safe manual treatment tailored to each patient's needs. We prioritise each individuals well-being and promote long-term health for all ages.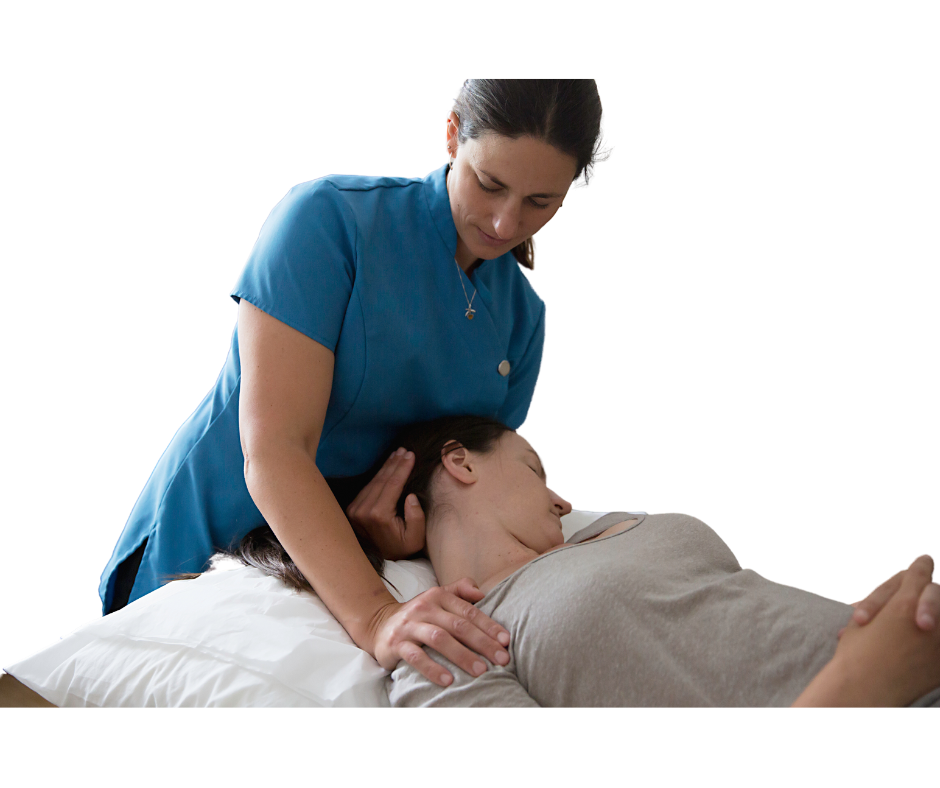 How we treat
At Hands on Care, our approach is treatment is through soft tissue massage techniques, stretching, and articulation. We adapt techniques based on patients' needs, aiming to enhance mobility and quality of life, particularly for long-term maintenance patients, including the elderly.
Testimonials
"As someone who has suffered in silence with an ongoing shoulder/neck problem for many years I finally sought out some help. The Hands on Care website seemed very professional so I booked an appointment online which was very easy to do.
But that was only the start Michelle is very friendly and explains her methods clearly in a way that not only relieved any anxieties I had, but also got me interested in the whole process. The treatment itself is not painful in anyway Michelle is very very gentle and her personality and skill keeps you relaxed throughout.
The results for me have been fantastic. Within two appointments the shoulder and neck have improved hugely and after only four appointments the aches and pains have all but gone with more mobility as a result. I was always convinced that this sort of treatment wasn't for me in the past. But I am happy to admit that Michelle has completely changed my attitude and I'm feeling so much better because of it." David, Southbourne
"Would thoroughly recommend Katherine. Was recommended her by my partner who had a positive experience with Katherine resolving his posturally related tension headaches. I had a grumbling minor niggle in my back related to postural imbalance. I found the booking process was so easy online, found an appointment time that suited me (evenings and Saturdays have been really helpful for myself and my partner), and she was covered by our private medical insurance. Clear and thorough instructions on the booking email - including to the car park which is a fab bonus being in the centre of Christchurch.

During my initial appointment she took a thorough history and examination, and offered me an explanation of issues and how to resolve them. Managed to get a mix of treatments in the first session - some manipulation, deep tissue work and western acupuncture. She explained what she doing whilst performing each treatments.

Throughout Katherine was friendly and professional." E. Thurston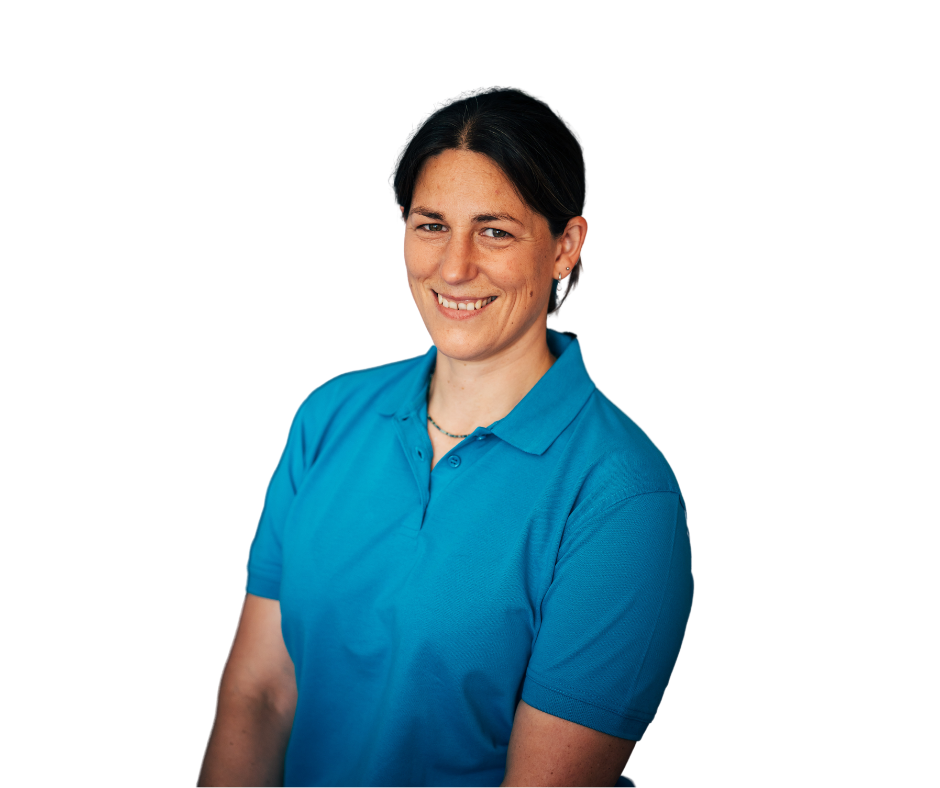 Katherine Terry BSc (Hons) Ost
I have always been interested in anatomy and physiology and biology was my favorite subject at school.  I love helping and educating so after seeing the benefits of Osteopathy for a relative of mine I decided to embark on the 4 year degree course at the European School of Osteopathy, graduating in 2010.
I particularly enjoy working with older patients, helping them stay mobile and active. Since graduating, I've expanded my expertise through further training in Western Medical Acupuncture, Dynamic Taping, and other courses as part of my ongoing professional development. I am also a qualified Sports Massage Therapist.
My approach to treatment combines soft tissue massage techniques with gentle joint mobilisations and stretching to restore movement to areas of restriction. I strongly believe what you do outside the treatment room plays a big part in your recovery so will provide advice on self care and exercises.
I established Hands on Care Osteopathic Practice in 2012, based within the welcoming Wessex Health Network, in Christchurch.  I've grown the practice and now have Michelle working alongside me.
Outside of work, I'm an outdoor enthusiast enjoying watersports, hiking, and most of all anything I can do with my dog Rufus.  I especially enjoy the sport of canicross which is cross country running with your dog.  I'm also a keen but novice gardener, which has given me insight into the gardening-related complaints many of my patients share.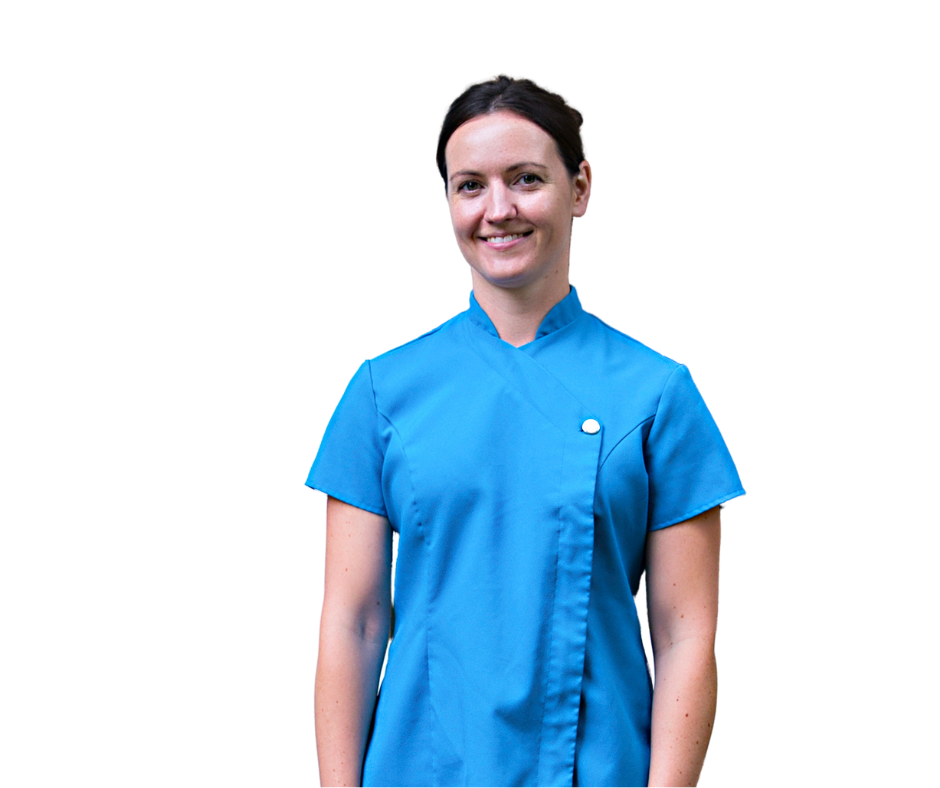 I'm a natural 'hands-on' person, always seeking to comfort others with a reassuring touch. Discovering osteopathy was a calling for me.
The sense of touch is our most potent tool as osteopaths, combined with a deep understanding of the body and its response to the environment. It helps us grasp what's happening within our patients.
I earned my master's degree in osteopathy from the BSO in London in 2014, and it was a proud moment to start helping my own patients. Providing them with the right knowledge about their bodies and symptoms, guiding them to make simple changes, has proven crucial for successful treatment outcomes. It's heartening to see that the advice given during treatment often sticks with patients for years, along with the 'top-up' relief provided by hands-on treatment. Being a part of such positive impact on people's well-being is a great privilege.
My hands-on techniques range from subtle touches to deeper massage, joint mobilization, stretching, and mindfulness exercises. The goal is to enhance circulation, increase range of motion, and promote relaxation for the body's healing process.
Beyond work, I'm an outdoor enthusiast, enjoying coastal and forest exploration with my partner, two children, and our lurcher. Gardening and cooking healthy recipes are also passions of mine. This year, I'm excited to reconnect with my childhood love of sketching and explore painting, a deep-seated desire waiting to be unleashed!
What to expect at your first appointment
Prior to your first appointment (time permitting) you will be sent an email with a link for you to click on to complete your patient registration form. Alternatively, please arrive for your appointment a few minutes early to fill in a paper form.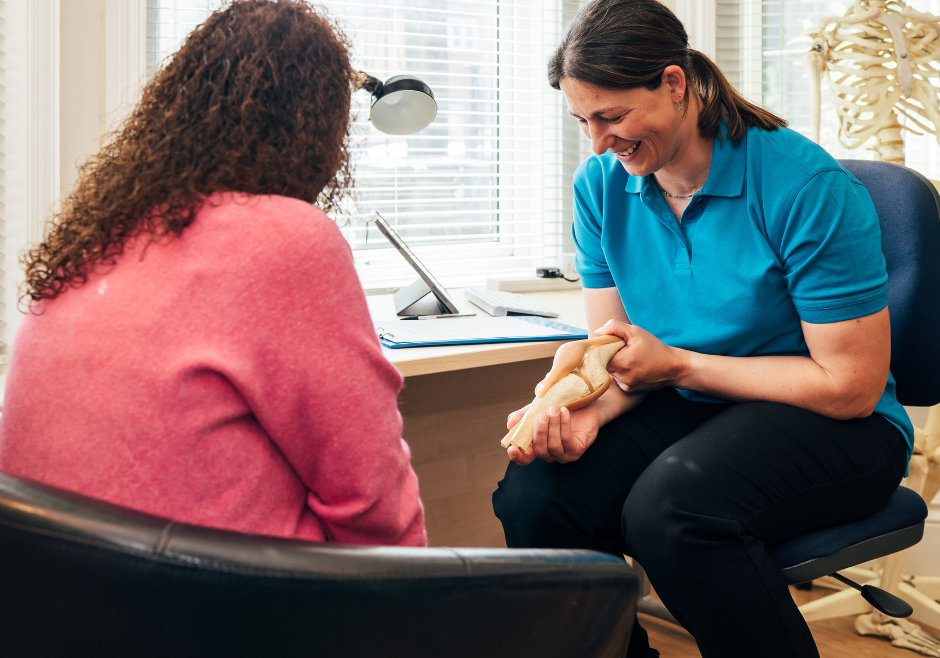 At the initial consultation a detailed case history will be taken. You will be asked about your presenting ailment as well as your general health and personal/family medical background including medications.  It is useful if you are able to bring along your prescription.  Your medical history may influence what treatment and management advice you are given. This consultation is an essential part in diagnosing and managing your condition.
Following on from the case history, a full examination will be carried out to assess your physical condition. This may involve removing some clothing and possibly undressing down to your underwear to fully assess your posture and muscle tone. Some patients prefer to wear shorts and a vest top or clothing that can be rolled up to expose the problem area.
You will be asked to perform a few simple movements to assess how your spine and/or other joints are working. Sometimes a more thorough neurological screen may also be performed.
After the case history and examination a diagnosis can be made. A suitable treatment plan can then be formulated and explained to you. Sometimes Osteopathic treatment is not appropriate and it is necessary to refer patients on for further tests/examinations with other health care professionals.
You are welcome to bring a friend with you for the consultation, examination and treatment. All children under the age of 16 must have a parent or guardian present. You are free to stop the consultation, examination or treatment at any time.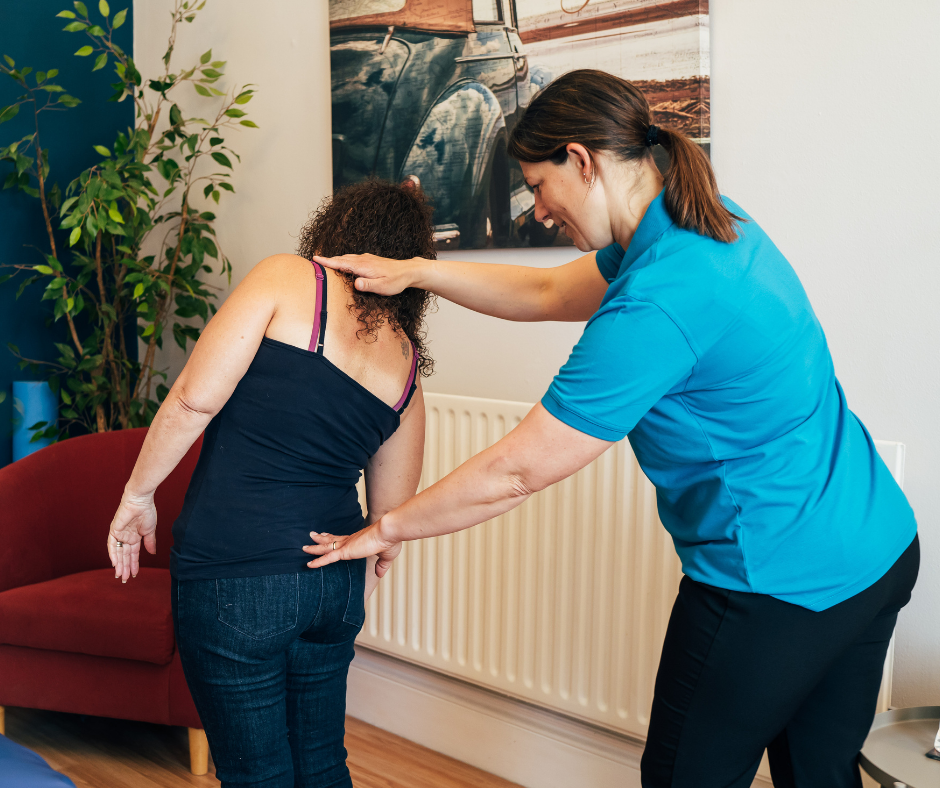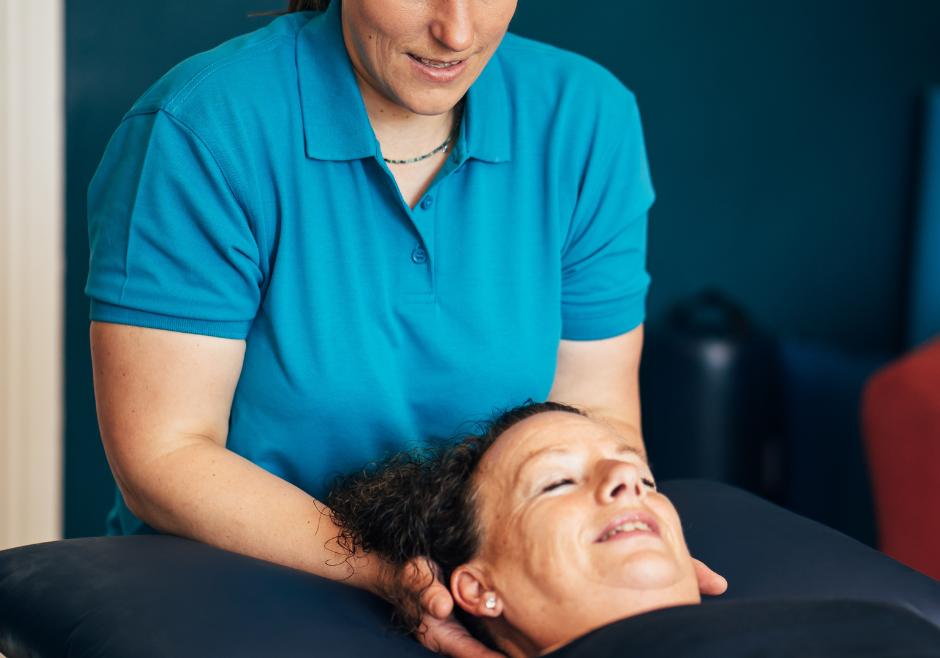 The treatment approach will be individually tailored to the patient and the diagnosis made. A range of techniques can be used from gentle cranial work, soft tissue massage, joint articulation, dry needling or the more direct structural manipulations. The overall aim is to reduce pain and improve biomechanics by freeing up restrictions and allowing the body to function optimally.
Dry needling is an approach that may be offered depending on the condition being treated. Dry needling, or western acupuncture, is used to treat musculoskeletal pain and areas of muscle tension. It involves the insertion of a sterile needle into areas of tight muscle to reduce pain and stimulate local blood supply, to restore the correct functioning of the muscle.
The number of treatments will vary depending on the patient and the condition. This will be discussed with you at your first appointment.